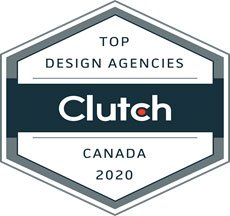 Codesign Technologies is an award-winning Web Design & Online Marketing Agency dedicated to finding innovative solutions for our clients. We offer a wide range of Web Design & Digital Marketing services for every budget – as our clients include start-ups, small businesses, as well as large multinational corporations. We specialize in Responsive Website development, E-Commerce, Content management system, mobile applications, SEO, Social Media Marketing and UI/UX and Creative Graphics Design.
We have seen tremendous growth since we first launched as a company in 2015, and this award is a true milestone as we continue our journey as a leading firm in our industry.  In addition to being named a leader, we have also been included in Clutch's list of companies providing top-notch SEO services in Canada.
Here at Codesign Technologies, we work by setting a higher standard of output that leads to our customers' confidence and trust in us. Given our steadfast commitment to our clients, we're delighted to announce that we've been awarded by Clutch, a B2B research platform which recognizes companies based on the quality of work, thought leadership, and client reviews.
We'd like to take this time to thank our valued customers for helping us achieve this award. They took part in client interviews on our behalf to assess our impact on their day to day operations. In reflection of our paramount commitment to our clients, we're happy to announce that we've received a stellar 4.8 out of five stars on our Clutch profile! Take a look at one of our recent reviews below: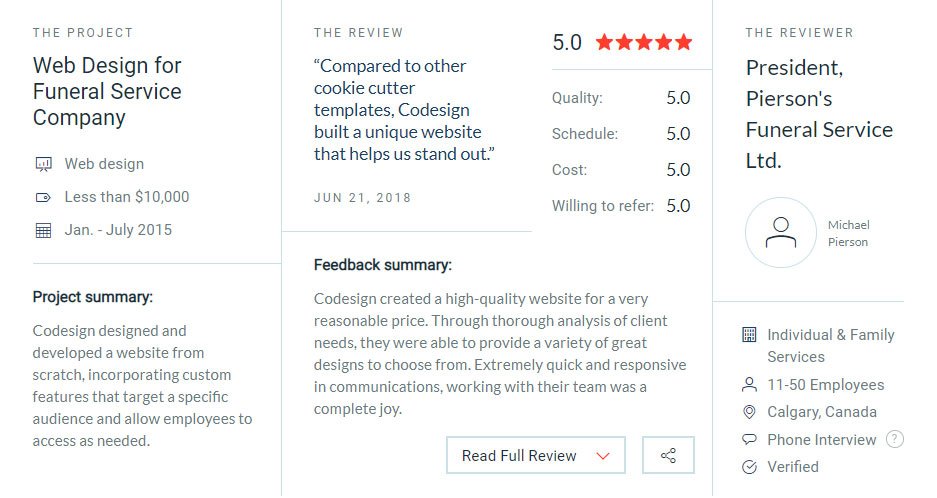 Due to our outstanding performance, we've also been featured on Clutch's sister site – The Manifest, which publishes how-to and state of tech news for the purposes of helping businesses grow and meet their challenges. We're also listed among the top Canadian design agencies on The Manifest's database.
In a market economy run by the consumer, reviews like the ones we have on Clutch are vital to our business because they underline the trust we endear with our customers. Codesign Technologies is eager to leverage these reviews to continue improving our services for our clients. Please reach out to us if you or your business are looking to collaborate today.